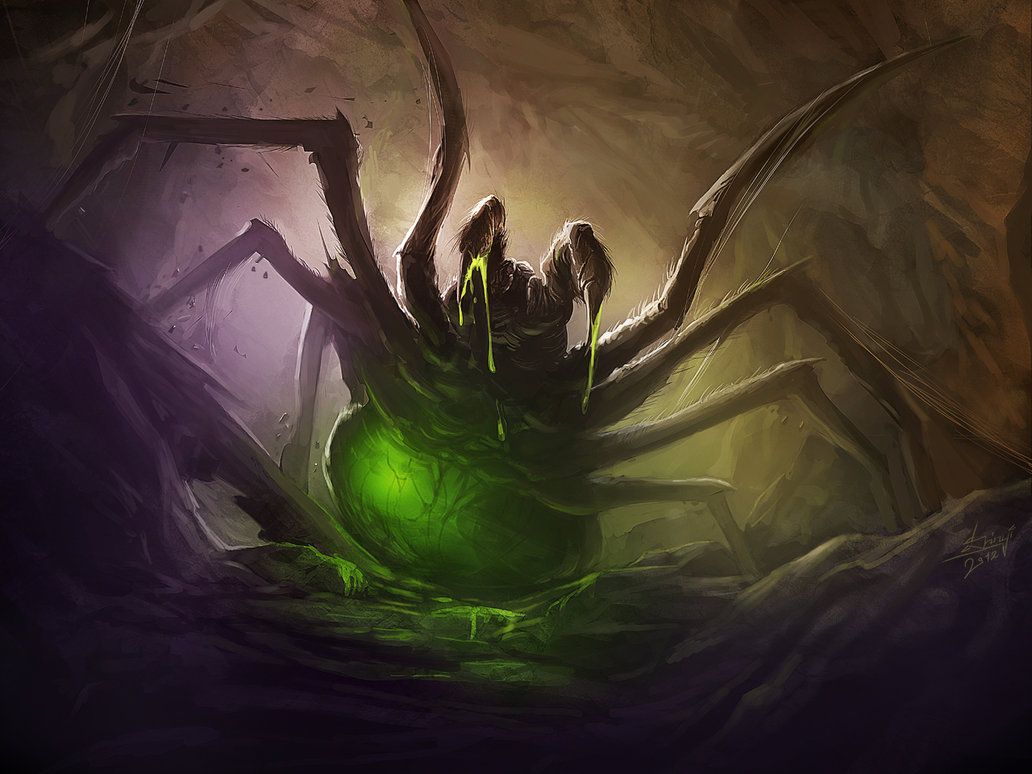 One hundred fears and phobias that your players may get during their travels!
This list was submitted on the r/d100 subreddit by user GM_Ben! Thank you!
WHAT IS A PHOBIA?
A phobia is an irrational, intense, persistent fear of certain situations, activities, things, or persons. A phobia can be classified as a disability in that it can affect a person's psychological being and ability to perform certain tasks.
In clinical psychology, a phobia is defined as a type of anxiety disorder, usually defined as a persistent fear of an object or situation in which the sufferer commits to great lengths in avoiding, typically disproportional to the actual danger posed, often being recognized as irrational. In the event the phobia cannot be avoided entirely, the sufferer will endure the situation or object with marked distress and significant interference in social or occupational activities.
HOW YOU CAN USE THIS TABLE
I created this list to help generate role-play flaws for my PC's after they became involved in a dark Yuan-Ti ritual to summon the evil nightmare primordial Dendar, the Night Serpent and ended up spending time being tormented on the plane of Nightmares before escaping. The players made a WIS saving throw at the end of the encounter and that determined the number of fears/phobias they manifested.
Nat 1 = 5 rolls.
2-5 = 4 rolls.
6-10 = 3 rolls.
11-15 = 2 rolls.
15-20 = 1 roll.
20 or higher = resisted effect, no rolls.
Mechanically, the DM can impose the frightened condition on a player that experiences a situation involving their phobia or encounters the creature/person/object of their fear.
Narratively, the DM can help the fears/phobias come to life by describing how the character physically/psychologically reacts when it occurs. Some of the common real life symptoms associated with phobias: strong feelings of panic, dread, terror, and horror, rapid heartbeat, shortness of breath, trembling, breathlessness, excessive sweating, nausea, dry mouth, feeling sick, shaking, heart palpitations, inability to speak or think clearly or sensation of detachment from reality and death and an overwhelming urge to flee the situation and going to great lengths to avoid the situation/object that causes fear.
This table could also be used to help players generate unique FLAWS on their next characters, to assist a DM in creating more interesting NPC'S, or as an expanded table for varying degrees of MADNESS or consequences or SANITY loss.
I hope you have as much fun with this as we did at my table. Thanks and enjoy!
**\*WARNING!: The fears on this table range the full spectrum from humorous to somewhat sexual to extremely debilitating if not career-ending for some player characters. Use on your players at your own discretion.**\*
D100 – Fears and Phobias
Panphobia – everything
Acrophobia – heights
Neophobia – new things/change
Arachnophobia – spiders
Autophobia – being alone/undesirable
Thantophobia – dying
Omphalophobia – belly buttons
Ophidiophobia – snakes
Pyrophobia – fire
Mysophobia – germs/dirt
Entomophobia – insects
Xenophobia – strangers/foreigners
Triskaidekaphobia – the number 13
Agoraphobia – open/public spaces
Scopophobia – being looked at
Somniphobia – sleep
Nyctophobia – dark/darkness
Gymnophobia – nudity
Zoophobia – animals
Ligyrophobia – loud noises
Hemophobia – blood
Claustrophobia – enclosed/confined spaces
Gynophobia – women
Xanthophobia – the color yellow
pedophobia – children/babies
Gerontophobia – growing old/aging
Chirophobia – hands
Chiroptophobia – bats
Herpetophobia – creepy, crawly things
Hylophobia – trees, forests, woods
Dysmorphophobia – phobic obsession with a real or imaginary body defect
Gelotophobia – being laughed at
Bogyphobia – boogeyman
Algophobia – pain
Aichmophobia – knives/pointed objects/sharp things
Haptephobia – being touched
Pediophobia – dolls
Wiccaphobia – witches/witchcraft
Astraphobia – thunder/lightning
Sociophobia – social situations
Atychiphobia – failure
Phobophobia – fear/phobias
Androphobia – men
Oikophobia – household appliances/objects
Trypophobia – holes
Anthrophobia – people (being in company of)
Emetophobia – vomit/vomiting oneself/others vomiting
Glossophobia – speaking publicly
Amychophobia – being scratched
Ombrophobia – rain
Decidophobia – making decisions
Dishabiliophobia – undressing in front of someone
Scoleciphobia – worms
Spectrophobia – ghosts/phantoms
Murophobia – rats/mice
Coulrophobia – clowns/jesters
Disposophobia – disposing of things
Traumatophobia – being injured
Ophthalmophobia – being stared at
Megalophobia – large things
Phallophobia – a penis (esp. erect)
Angrophobia – anger/becoming angry
Defecaloesiophobia – bowel movements
Anablephobia – looking up
Eisoptrophobia – looking in mirrors
Numerophobia – numbers
Phronemophobia – thinking
Poinephobia – punishment
Pteronophobia – being tickled by feathers
Ephebiphobia – teenagers
Dextrophobia – things on the right side of your body
Kathisophobia – sitting down
Leukophobia – the color white
Symmetrophobia – symmetry/symmetrical things
Pogonophobia – beards
Heterophobia – the opposite sex
Dystychiphobia – accidents
Philemaphobia – kissing
Athazagoraphobia – being forgotten/ignored
Ablutophobia – bathing/washing/cleaning
Demonophobia – demons/fiends
Enochlophobia – crowds
Erythrophobia – the color red
Melanophobia – the color black
Necrophobia – death/the dead/corpses/undead
Oneirophobia – dreams
Sexophobia – sexual organs/sexual activity
Teratophobia – disfigured people
Aquaphobia – water/the sea/the ocean
Taphophobia – tombs/graves
Herpetophobia – reptiles, amphibians or other similar animals.
Teraphobia – monsters
Maskaphobia – masks/costumes
Sciophobia – shadows
Mazeophobia – getting lost
Hamartophobia – sinning
Oneirogmophobia – wet dreams
Gephyrophobia – bridges/crossing bridges
Toxiphobia – being poisoned
Kosmikophobia – end of the world/grand disaster/cosmic phenomenon
————————————————————————————————————————-
A FEW EXTRAS / SWAP OPTIONS
Ailurophobia – cats
Nosophobia – contracting a disease
Aviophobia – flying
Equinophobia – horses
Genuphobia – knees/the act of kneeling